EpilaDerm är det senaste, och mest unika systemet för permanent hårborttagning. Metoden är baserad på en kombination av hudtempererad sockerpasta och högteknologiska enzymer, som efter ett antal behandlingar reducerar hårets återväxt.
Resultatet blir densamma som vid IPL/ Laser behandlingar, förutom att vi inte skadar eller bränner huden. På så sätt anses denna metod vara den mest skonsammaste, speciellt mot känslig hud och betydligt mindre smärtsammare än vaxning. Håren dras bort i dess naturliga växtriktning, till skillnad från vanligt vax där man drar åt motsatt håll. På så sätt blir det mindre brutna hår och ett mycket bättre resultat.
För mer information, vänligen besök
The special properties of the EpilaDerm®-Universal-Sugarpastes offers numerous advantages for hair removal. A natural product which is gentle to skin. The only ingredients are sugar and water with a high
tolerance even for sensitive skin. The sugar paste is used at normal body temperature increasing comfort and minimizing stress to the skin surface.
Improvements in skin condition
The sugar paste is able to remove dead and dry skin cells similar to a soft skin peeling usually leading to an improvement in skin condition and appearance.
Root-deep epilation and reduction of ingrown hairs
As the hair is removed in its natural direction of hair growth, the tendency of hair braking off inside the hair follicle is considerably reduced, which in turn reduces the amount of ingrown hairs.
For more information, please visit
www.epiladerm.se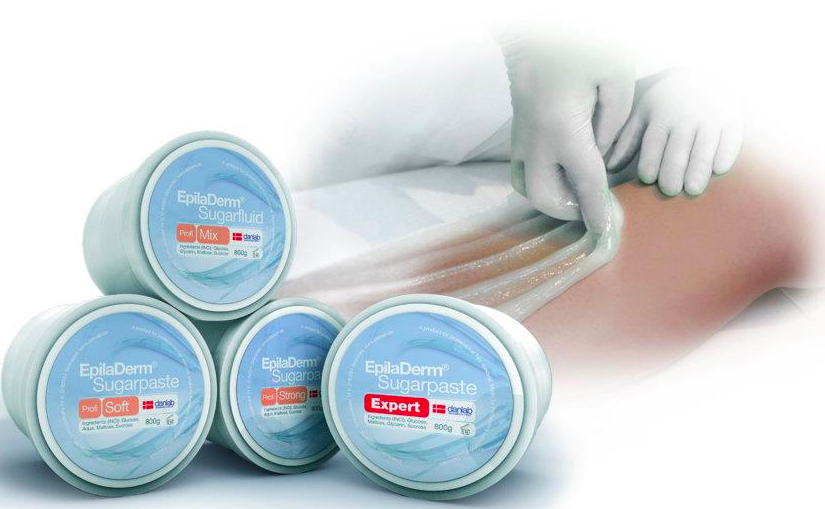 | | |
| --- | --- |
| Överläpp | 250 kr |
| Klassisk bikinilinje | 450 kr |